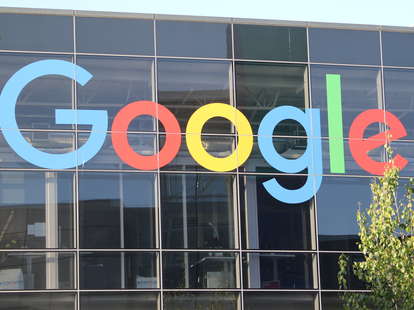 A federal appeals court in Seattle on Wednesday rejected right-wing media machine Prager University's claim that Google illegally censors its conservative material.
The decision marks a small, but significant, contradiction to Big Tech's frequent assertion that it can't remove offensive content on its platforms because of creators' First Amendment rights.
After a two-plus-year legal battle, PragerU again lost its argument that Google was illegally censoring and disabling the monetization of its videos on YouTube. The Ninth U.S. Circuit Court of Appeals ruled 3-0 to uphold a decision from another court in San Jose that permitted YouTube's moderation of certain PragerU videos — a ruling that could apply to other companies including Facebook.
According to the Wall Street Journal, the restricted videos included titles such as "Why Isn't Communism as Hated as Nazism?" and "Are 1 in 5 Women Raped at College?"
PragerU was founded in 2009 as a nonprofit and has grown into a massively popular short-from video outlet among Generation Z; its videos reportedly racked up more than one billion views in 2019. The group's conservative viewpoints have taken on subjects including the condemnation of abortion, feminism, gun control, Muslims, and LGBTQ+ equality.
The court's decision reinforced the right of private companies to monitor content without being beholden to free speech laws.
Circuit Judge M. Margaret McKeown wrote about the ruling: "Despite YouTube's ubiquity and its role as a public-facing platform, it remains a private forum, not a public forum subject to judicial scrutiny under the First Amendment."
PragerU's lawyer told the Journal that the group is disappointed with the ruling and "will continue to pursue PragerU's claims of overt discrimination on YouTube in the state court case under California's heightened antidiscrimination, free-speech and consumer-contract law."
YouTube commended the ruling.
"We're pleased with this decision. We go to extraordinary lengths to build our products and enforce our policies in a way that doesn't take political leanings into account," Farshad Shadloo, a YouTube spokesperson, said in a statement to NowThis. "And we're proud that YouTube continues to be a place where many different voices are welcome, including PragerU, which has 2+ million subscribers."

YouTube has been fertile ground for PragerU's founders and funders to reach young people without traditional gatekeepers like parents and schools.