Same-Sex Couples Included In Jobs Report For First Time
The U.S. jobs growth report includes monthly estimates of married workers.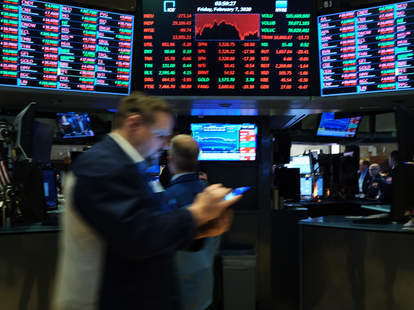 The U.S. jobs growth report released Friday included a long overdue category for the first time: same-sex couples.
Before January 2020, the monthly estimates of married workers in the U.S. only included heterosexual marriages, the Bureau of Labor Statistics said. People in same-sex marriages were sometimes described with language like "women who maintain families," according to the bureau.
The move represents incremental progress for LGBTQ+ people, who have pushed to be included in government statistics; the policy director at the National LGBTQ Task Force told CNN that more work remains.
The Census Bureau counted 543,000 same-sex households and 469,000 households with same-sex unmarried partners in 2019. On Friday, the jobs report exceeded Wall Street estimates at 225,000 nonfarm payrolls, and analysts attributing the market gain to unseasonably warm weather, CNBC reported.
The census, which occurs every decade and counts residents in the 50 U.S. states, D.C., and five U.S. territories, included updated questionnaire categories this year. It includes "same-sex husband/wife/spouse" and "same-sex unmarried partner" for the first time.