Santa Cruz Decriminalized Psychedelic Mushrooms
The California city joins others including Denver and Oakland that passed similar measures last year.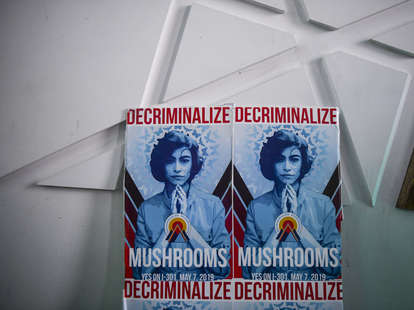 Santa Cruz, California, voted on Tuesday in support of decriminalizing psychedelic mushrooms for people older than 21, joining other cities like Denver and Oakland that passed similar motions last year.
One member of the Santa Cruz City Council told ABC News that the resolution prioritizes mental health and access to the plant while directing law enforcement to treat possession as low priority. Hallucinogens like psilocybin are being tested to treat anxiety, depression, OCD, and alcohol dependence.
"Entheogenic plants offer many in our community a way out of the addictive pharmaceuticals known as opioids," Councilmember Chris Krohn told ABC News in a statement.