Senate Democrats Send Warning to Ticketmaster Ahead of Beyoncé Tour Ticket Sales
Demand for the pre-sale has "already exceeds the number of tickets available by more than 800%."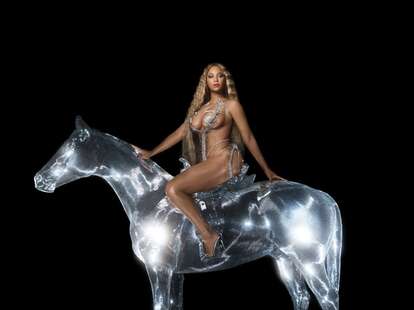 Democrats in the Senate, along with the rest of us, are nervously waiting to see how Ticketmaster will handle sales for Beyoncé's upcoming "Renaissance" tour. The Twitter account run by the Democrats on the Senate Judiciary Committee tweeted, "We're watching" in response to a CNN tweet about Beyoncé fans' apprehension about Ticketmaster's ability to smoothly manage sales.
All eyes have been on Ticketmaster recently, after the concert giant botched the pre-sale rollout for Taylor Swift's upcoming "Eras" Tour, leading to the cancellation of the tour's entire general sale. An exec for Ticketmaster's parent company, Live Nation Entertainment, was dragged before the Senate Judiciary Committee last month to explain its practices, where he primarily blamed tech glitches and bots.
Ticketmaster already warned the Beyhive about what could happen during the sale, announcing that demand for the pre-sale has "already exceeds the number of tickets available by more than 800%" in some cities. 7 additional shows were announced on Thursday.
Ticket pre-sales for the tour, which was announced on Feb 1, have been divided into 3 city groups with differing deadlines to register. No dates have been announced yet for the pre-sales.