Some Of Our Favorite Feel-Good Stories From 2019
These stories will help kick off your new year in the best way.
Happy New Year! As we take on 2020, we're sharing some of our favorite feel-good stories that we're sure will help kick off your new year in the best way.
This Grandma Celebrated Her 80th Birthday With A Black Belt
Mary Daily Lange got a special new accessory just in time for her 80th birthday in May — a black belt in Taekwondo. The Des Moines, Iowa native started taking classes over 15 years ago, joining many of her children and grandkids who've trained in the sport, but fully committed to her goal of earning a black belt in recent years. Despite the decades-wide age gap between Lange and her teenage classmates, the beloved grandmother is on a mission to define her golden years as "being golden." You can see Mary's impressive moves in our video
here
.
Know This: Lange's instructors, classmates, and family all raved about her dedication to the sport, saying she truly embodies the five tenets of Taekwondo: courtesy, integrity, perseverance, self-control, and indomitable spirit.
She Started A Business At 8, And Now She's A Teen CEO
Tyla Simone, 15, started her own hot sauce company, Sienna Sauce, when she was just 8 years old after her favorite wing spot closed their doors. She tried to recreate their sauce but came out with something much better. After praise from family and friends, Tyla entered sauce competitions, and eventually decided to bottle and sell the sauce. With over 5,000 bottles sold monthly, Tyla is working to make Sienna Sauce a household name. Watch her inspiring story
here
.
Know This: Tyla began homeschooling so that she had more time to focus on her business. With over 30,000 bottles sold, she hopes to be an example to young kids that they can do anything they set their minds to.
This Model Turned a Diagnosis Into Inspiration
After Iomokoe Johnson was diagnosed with the skin condition vitiligo, she was devastated. Ashamed, she began to cover up her spots, taking an hour a day. But eventually she gained the courage to become an advocate for women and a voice for self-love. She started her modeling career and published her novel, "The Spotted Girl Who Empowered the World," in hopes to spread that message to young girls. Watch her story
here
.
Know This: Since Johnson's modeling career took off, she has seen many girls in the media with vitiligo. She also co-owns Perfectly Painted Cosmetics, a cosmetics company that is the first to be run by two women with vitiligo.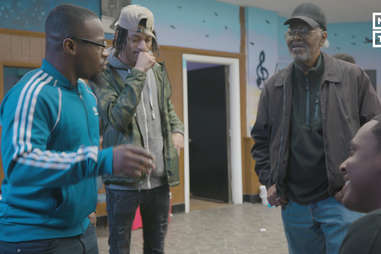 These Sick Beats Aren't By Dr. Dre
72-year-old grandfather Arthur DuBois grew up in Chicago loving music. DuBois taught himself how to make his own music on his computer after he could no longer play the saxophone since being diagnosed with a heart condition. Curious to see if anyone wanted to listen to his beats, DuBois shared his work with Andre "Add-2" Daniels, the owner of Haven Studios. While the studio focuses on educating Chicago youth, DuBois proved to Daniels that he was not only "young at heart," but also had the dedication and skill to begin a career in music. Watch his story
here
.
Know This: Haven Studios is a music mentoring program in Chicago that gives youth (and in Arthur's case, seniors) a positive outlet to express themselves. You can check out Arthur's Twitter, @BeatsByArthur, for his new music.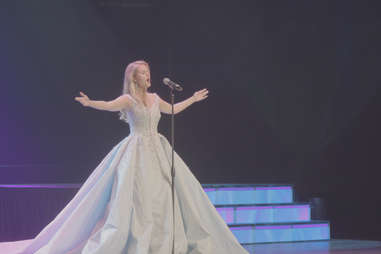 This Woman Made History As The First Contestant With Autism At Miss Florida
Rachel Barcellona, who grew up with autism, found her voice and her confidence once she started competing in pageants. The 22-year-old beauty contestant and singer made history earlier this year by becoming the first woman with autism to compete in the Miss Florida pageant. While she did not take home the crown, Barcellona was named the "People's Choice." She hopes her achievements can be a source of inspiration to children with autism. Watch her story
here
.
Know This:
Barcellona was not the only woman making pageant history last year. 2019 was the first year that all 4 major pageant crowns were awarded to Black women. In September 2018, Nia Franklin was named Miss America for 2019. Connecticut's Kaliegh Garris won Miss Teen USA in April. Cheslie Kryst of North Carolina took home the title of Miss USA in May. And to close out the year, Zozibini Tunzi of South Africa was crowned Miss Universe in December.

Thank you for reading! We hope this helps start you off on the right foot this year. See you tomorrow!

-Ryan Murray & Meagan Brauer, "Good Start" producers
Video of the Day: