SoulCycle Is Selling a $2,500 At-Home Bike
The model is already drawing comparisons to competitor Peloton (which has previously sued competitor FlyWheel).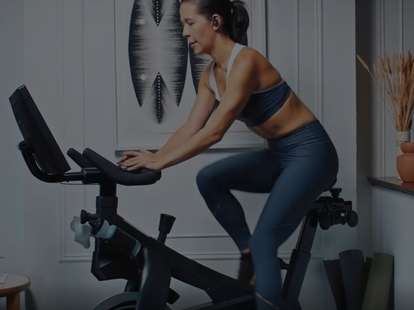 SoulCycle
SoulCycle
SoulCycle is selling a stationary bike for $2,500, joining the list of fitness companies reacting to the demand for in-home workouts.

The cycling conglomerate announced official details on Monday about the bike, which will offer on-demand cycling classes that users can stream through digital subscription service Variis. The bike is available for presale in select cities for $2,500, which includes five in-studio SoulCycle classes, shipping, and handling—plus the cost of a yearlong Variis membership, which will cost another $40 a month ($480 annually).
The bike's main competitor is Peloton — another at-home bike that offers streaming fitness classes. In 2018, Peloton sued competitor Flywheel, accusing it of copying Peloton's products and structure.
In the lawsuit, Peloton claimed that Flywheel's FLY Anywhere bike used their technology to stream live and on-demand classes, as well as track a rider's performance. The dispute was eventually settled in early February, with Flywheel discontinuing its product.
Equinox Media—a digital media subsect of SoulCycle's parent company Equinox Group is introducing both the SoulCycle at-home bike and Variis. In addition to offering SoulCycle classes, Variis will also stream classes from Equinox, including Precision Run, Pure Yoga, and HeadStrong.
"The most important thing for us is to bring that real-life experience to your home," Equinox Media CEO Jason LaRose told Refinery29 of the streaming service. "You'll have instructors, on podiums, taking you through what a ride would look like in-studio."