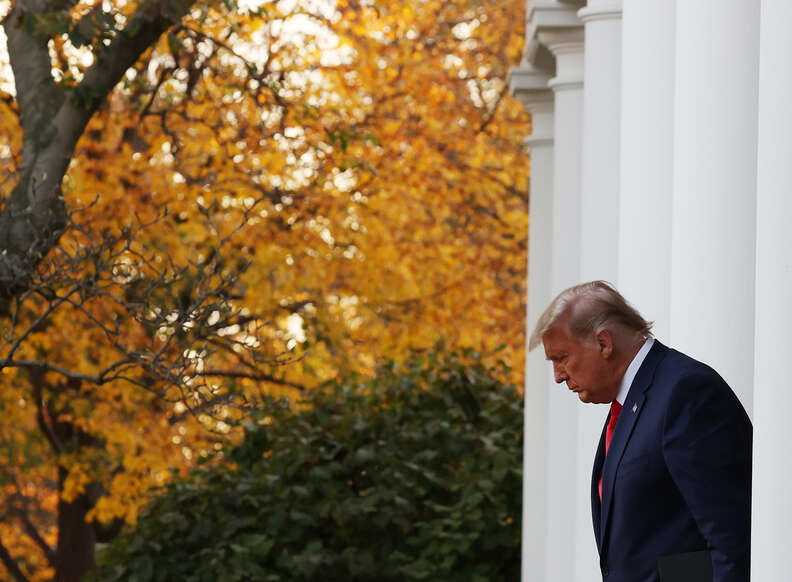 In a major blow for former President Donald Trump, the Supreme Court ruled Monday that he must hand over his tax returns and related financial records to prosecutors in New York.
Trump has managed to evade public requests and legal subpoenas for such documents in the past, including over the course of his entire presidency. He took his fight to shield the information all the way to the highest court in the nation after lower courts ruled in favor of handing over his tax documents.
Manhattan District Attorney Cy Vance issued a subpoena to Trump's accounting firm, Mazars USA, in August 2019 in order to obtain Trump's personal and corporate tax returns from 2011 to 2018. Trump's lawyers sued and argued that he had immunity from all criminal investigations as president.
Vance's investigation into Trump's finances began with a focus on hush money payments Trump's former lawyer Michael Cohen made to two women who said they had sexual encounters with Trump, adult film star Stormy Daniels and Playboy model Karen McDougal. Cohen has said in congressional testimony that Trump directed him to make the payments, and pled guilty to charges of tax evasion and campaign finance violations in the Southern District of New York in August 2018. He is currently under house arrest after serving time in prison.
According to Reuters, Vance has suggested that his investigation into Trump has now broadened and "could focus on potential bank, tax and insurance fraud, as well as falsification of business records."
After the Supreme Court ruling Monday, which was an unsigned order issued with no additional comment, Vance released a three-word statement in response: "The work continues."