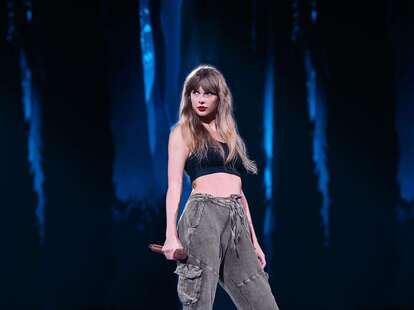 Credit: Instagram / @taylorswift
Credit: Instagram / @taylorswift
Taylor Swift's much-anticipated Eras stadium tour kicks off in Glendale, Arizona, tonight — and the pop icon has 4 new songs to mark the occasion.
All 4 of the tracks were released at midnight, which has become a recent tradition of Swift's for song drops. Three of the tunes are re-recordings ("Taylor's versions"): "Eyes Open" and "Safe & Sound," which were both originally from the movie soundtracks to "The Hunger Games" franchise, and "If This Was a Movie," which initially was a track on the deluxe edition of 2010's "Speak Now."
The 4th song, "All of the Girls You Loved Before," was recorded in the run-up to 2019's "Lover," but ultimately didn't make the cut for that album.