Tech CEO Apologizes for Quoting MLK While Laying Staff via Email
Tejada has recently apologized to her staff for the MLK quote, calling it "inappropriate and insensitive."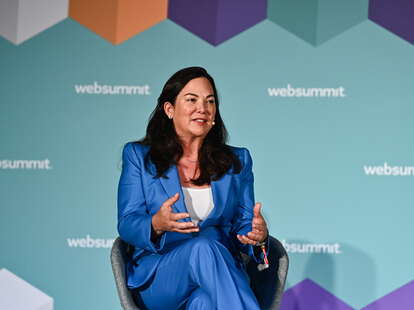 Layoffs have hit several major companies across tech, media, and other sectors in recent weeks. In many of these cases, the news is announced impersonally, using methods like email — but one CEO really outdid the competition by dropping an out-of-touch Martin Luther King Jr. quote in a layoff announcement.
Jennifer Tejada, CEO of PagerDuty, sent a 1,700 word email to her staff in January explaining the company's decision to fire approx 7% of its workforce.
"I am reminded in moments like this, of something Martin Luther King said, that 'the ultimate measure of a [leader] is not where [they] stand in the moments of comfort and convenience, but where [they] stand in times of challenge and controversy,'" Tejada wrote at the end of her email.
Shortly after the announcement was sent, screenshots of the MLK quote were shared across social media, to heavy backlash. Tom Gara, a former reporter who currently works for Meta, called it an "all time classic bad layoff announcement."
Tejada has recently apologized to her staff for the MLK quote, calling it "inappropriate and insensitive."
"I should have been more upfront about the layoffs in the email, more thoughtful about my tone, and more concise. I am sorry," she wrote.