GOP Lawmaker Says He Would "Burn" Books He Objects to, Following Tennessee's Textbook Commission Approval Bill
Following Tennessee's passing of a bill that would allow a state textbook panel to have the "final say" in which books are permitted in schools, a state representative suggested burning books deemed inappropriate.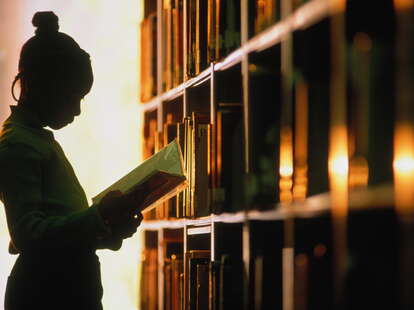 Tennessee state representative Jerry Sexton (R) sparked backlash for a comment he made during a House voting session on a bill that would allow the state's textbook commission to review, approve, and reject books in school libraries.
In response to a question during the session from Rep. John Ray Clemmons (D-TN) regarding the bill's ostensible "usurping the authority of librarians," Sexton, the bill's sponsor, asserted that many books housed in school libraries are "obscene in nature" and inappropriate for young children.
"What are you going to do with them? Are you going to put them in the street? Light them on fire? Where are they going?" Clemmons pressed about reading materials ousted from Tennessee's schools.
I don't have a clue, but I would burn them," Sexton replied.
Following his comment, Sexton clarified that he would not be on the commission, nor would any book banning take place, per Axios. "We're not banning books, we're just removing them from the library," Sexton said.
The bill has been met with considerable opposition from Democratic lawmakers and concerned Tennesseans, with Williamson County residents organizing a protest yesterday, when the bill was passed.
Tennessee is one of several Republican-controlled states that has introduced stringent legislation surrounding books in classrooms and school libraries, underscoring the GOP's efforts to abolish instruction on race, gender, and sexuality. In November, a Virginia school board voted to remove "sexually explicit" books from circulation on library shelves, with one board member saying the books should be "thrown in a fire."
The American Library Association found in its State of America's Library Report that 2021 saw an unprecedented number of attempted book bans, totaling 729 challenges to library, school, and university reading material.