The Giant Ship In The Suez Canal Is Finally Unstuck
The entire saga will live forever on the internet through the memes and jokes.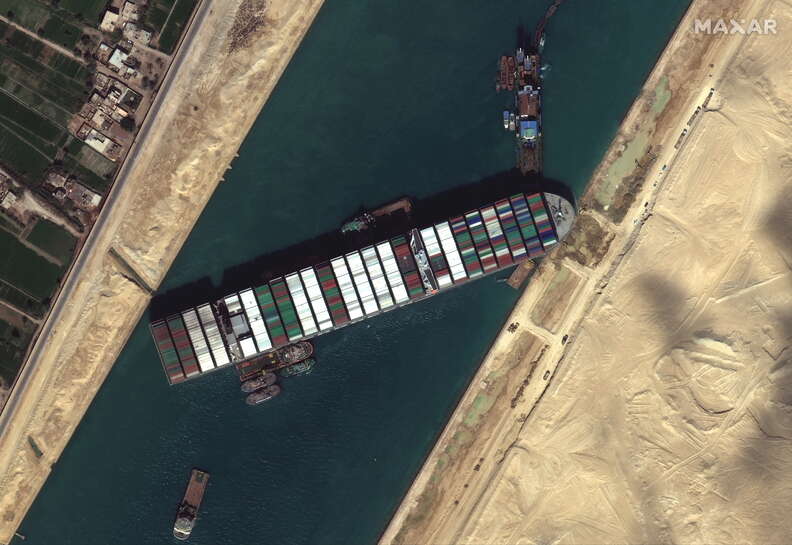 The massive cargo ship that got stuck diagonally in Egypt's Suez Canal, blocking a major global trade route, has finally broken free.
On Monday morning, marine services provider Inchcape Shipping tweeted that the large Ever Given ship had been dislodged and was fully re-floated after nearly a week in the same position. Officials said the Ever Given, which is longer than the Empire State Building's height at its top floor, is now headed toward the Great Bitter Lakes to be inspected.
According to the Suez Canal Authority, the massive shipping container moved with the help of tugboats and high tide in the canal. While traffic on the canal is set to resume immediately, according to Reuters, the blockage had already forced some ships that rely on the canal to reroute around the tip of Africa. The new route added up to 6,000 extra miles per trip and thousands of dollars of added fuel costs for each ship, Bloomberg reported. According to the Associated Press, the canal blockage held up $9 billion in global trade each day.
While the ship has been dislodged and the global market can resume its normal activity, the entire saga will live forever on the internet through the memes and jokes: