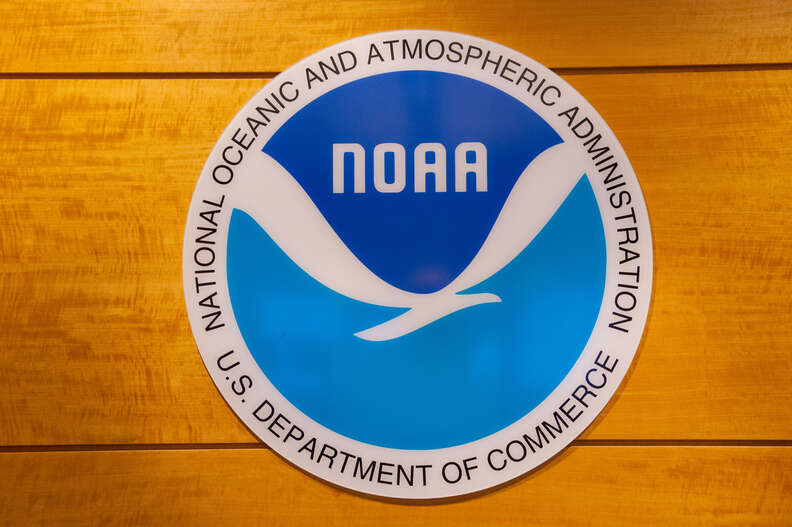 The Trump administration has appointed a long-standing climate denier to a senior role at a government agency behind some of the nation's top climate research.
Climatologist and professor David Legates was recently appointed as National Oceanic and Atmospheric Administration's deputy assistant secretary of commerce for observation and prediction, according to multiple outlets including NPR and The Washington Post. Legates has spent much of his career doubting the severe effects of the climate crisis and was asked to step down from his role as Delaware State Climatologist in 2011 because of his controversial ideals.
Legates still holds a position at the University of Delaware as a professor for the Department of Geography and Spatial Sciences, according to the university website. While he is not listed on the NOAA leadership page, his name appears in the NOAA personnel directory.
NowThis has reached out to NOAA and Legates for comment, and Legates confirmed his role at NOAA to NPR. NPR reported that the NOAA, Legates, and The White House all declined to comment on why he was hired or what his responsibilities entail.
Some of Legates' controversial and unfounded theories have included questioning if rising temperatures were the cause of polar bears dying out, blaming the sun for global warming, and denying that fossil fuels have any effect on the climate crisis. Legates has also been involved in organizations and research backed by fossil fuel companies including ExxonMobil.
The recent appointment aligns with the Trump administration's ongoing resistance to science. Academics and elected officials have called the move "disturbing."

Trump's anti-science rhetoric gained attention this week after he visited the charred west coast, which has been ravaged by record-breaking wildfires. Video of Trump speaking with scientists and state leaders in California was widely shared after the president said, "It'll start cooling down," after a state official pointed to the rising temperature's role in the blazes. The president also said the fires were caused by forest mismanagement, which state officials rebutted.
On top of the increasing wildfires burning millions of acres of land this summer, multiple hurricanes have hit landfall in the South, causing flooding and destruction, and more storms are expected.
Many climate and environmental experts have blamed rising temperatures on the more frequent weather events, while the Trump administration has repeatedly denied the climate crisis' severity and has implemented regulations that defy science.