Universal Will Make Upcoming Movie Releases Available For Home Viewing
The company will also make films that are currently in theaters available on-demand.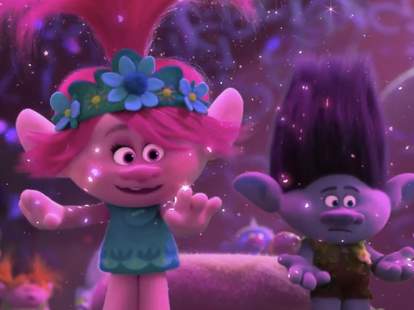 Universal Pictures is making its upcoming movie releases available at home as many movie theaters suspend service or reduce capacity because of the coronavirus pandemic.
"Universal Pictures has a broad and diverse range of movies with 2020 being no exception. Rather than delaying these films or releasing them into a challenged distribution landscape, we wanted to provide an option for people to view these titles in the home that is both accessible and affordable," NBC Universal CEO Jeff Shell said in a statement. "We hope and believe that people will still go to the movies in theaters where available, but we understand that for people in different areas of the world that is increasingly becoming less possible."
The first movie that will be available is DreamWorks Animation's "Trolls World Tour," which is scheduled to be released in the U.S. on April 10. Universal will also make movies that are currently in theaters available on-demand, including horror films, "The Hunt" and "The Invisible Man," as well as Jane Austen novel adaptation "Emma." The movies will be available for a 48-hour rental period at a suggested price of $19.99 in the U.S.
On Sunday, the Center for Disease Control and Prevention announced that all social gatherings over 50 people should be suspended for eight weeks. On Monday, the White House intensified the social distancing suggestions, encouraging Americans to avoid gatherings of more than 10 people for at least the next 15 days. To decrease the spread of the novel coronavirus, theaters like Regal Cinemas, The Alamo Drafthouse, and AMC Theatres have shut down their locations.