U.S. City Passes First-Ever Reparations Program For Black Community
Evanston, IL passed the Local Reparations Fund to provide support to Black residents who were affected by discriminatory housing practices.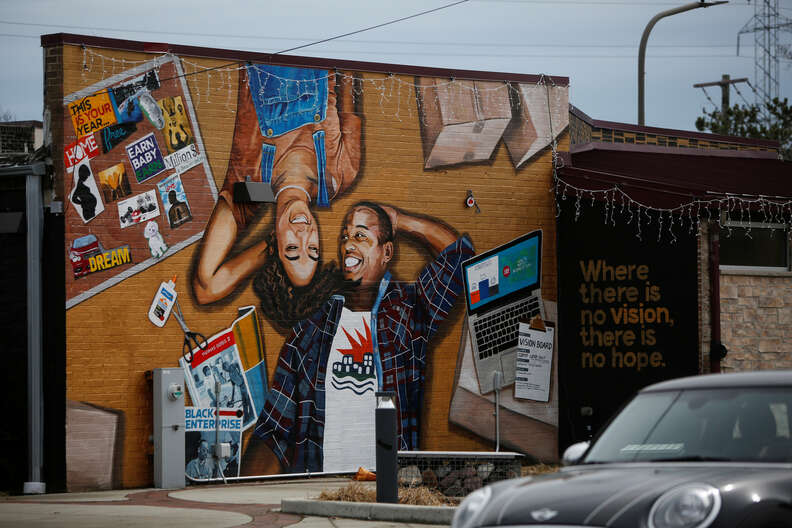 A suburb outside of Chicago, IL approved what is said to be the nation's first-ever reparations program for Black residents, allocating money to cover recipients' mortgage payments and other housing funds.
Evanston's City Council on Monday passed the Local Reparations Fund in an 8-to-1 vote. The fund would provide eligible Black residents up to $25,000 toward mortgage payments, down payment assistance, and funding for home improvements. The initial housing budget is set at $400,000 and is part of a larger fund of $10 million dedicated to reparations programs and initiatives.
According to the city's announcement, "the program aims to help preserve, stabilize, and increase homeownership and build intergenerational wealth among Black and African American residents."
The fund is part of Evanston's Local Reparations Restorative Housing Program that works toward "repairing historic harm" that was inflicted on the Black community through racist policies — specifically housing discrimination.
"This is a historic milestone not only for Black Evanston residents, but for all Black people in our nation who have been impacted by racism and discrimination," Alderman Peter Braithwaite said in a statement. "We still have much work to do to remedy the disparities that exist in our city, but last night's vote showed that change and progress are possible."
To be eligible for the program, residents have to have lived in Evanston between 1919 and 1969, or be a direct descendent of someone who was "harmed by discriminatory housing policies or practices" during that time. Residents who have been affected by discriminatory housing practices after 1969 may also be eligible, the city said.
According to Chicago-based station WLS, the city will use revenue from a 3% tax on recreational cannabis sales to fund the $10 million program.
Many organizations and activists have called for reparations for years, but the historic Black Lives Matter demonstrations last summer renewed the effort.
National organizations including the National African-American Reparations Commission work to push for policies like the housing reparations in Evanston. NAARC also has a detailed reparations plan that outlines demands to repair the historically racist policies that have widened the wealth gap between Black and white communities.
"While we acknowledge we have a long way to go to repair all of the damages done by racism, we also know this program will make a real and lasting difference in the lives of some of those harmed by past injustices, and will set the stage for additional reparative measures in the future," Alderman Robin Rue Simmons said in a statement.