Uvalde: Here's How You Can Help the Affected Families
A complete list of verified and vetted GoFundMe pages, blood donation sites, and pro bono legal services to help the affected families and community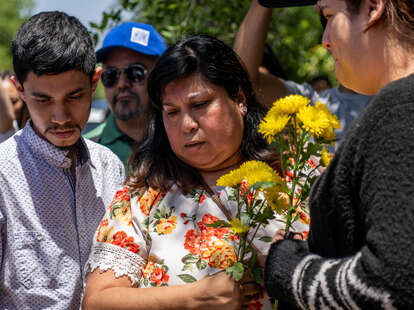 Yesterday, another tragedy shook the the nation.
The second-deadliest school shooting in American history took place at Robb Elementary School in Uvalde, Texas, where an 18-year-old gunman killed 19 children and two adults.
Below is a complete resource guide of vetted and verified sources that you can donate to in order to help the affected families and community members.
1.Donate to verified fundraisers
2.Volunteer legal services
Many of the affected families and community members are in need of legal services. The San Antonio Legal Services Association is currently calling for licensed attorneys to volunteer their pro bono assistance.
If you or someone you know is a licensed attorney, you can reach out to volunteer at UvaldeResponse@sa-lsa.org.
Shortly after the shooting, South Texas Blood & Tissue was able to send 15 units of donated blood to the school and local hospitals.
The San Antonio University Health System and South Texas Blood & Tissue, two of San Antonio's largest sites for blood transfusions, are encouraging residents to donate blood to hospitals. Although their online appointments are booked throughout the month, you can reserve future appointments here.
If you are not a San Antonio resident, you can also donate blood to your local hospital or donation center to help your community. According to Cedars-Sinai Medical Center, just one donation can save up to three lives.