Virtual Watch Parties Are an Entertaining Way to Socialize While Social Distancing
The "Netflix Party" extension and Beyoncé's 2019 film "Homecoming" have recently brought people together without actually being together.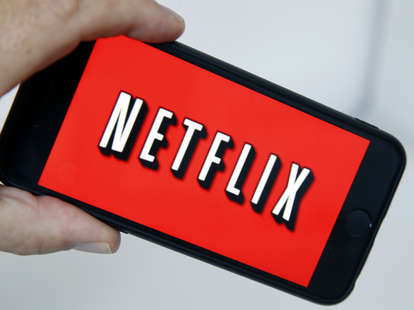 There's now a new way to Netflix and chill while you're social distancing.
A Google Chrome extension called "Netflix Party" allows users to watch their favorite content with others online (while maintaining the "six feet apart" rule, of course). The extension allows you to select the movie or TV show you and your party want to watch and synchronizes playing so that each viewer is seeing the same thing at the same time. It even has a chat stream going so that you can add your own comments throughout the viewing.
To be part of Netflix Party, all you need is a Google Chrome browser and a Netflix account (or let's be real, the login info to someone else's account). After downloading the NP extension from Netflixparty.com, you can add the URL of the show/ movie you chose into the extension. Then, NP will generate a URL that you can send to people you want to watch with.
Other Netflix users took to Twitter on Wednesday night to do their own virtual watch party of Beyoncé's 2019 film "Homecoming"—which was a behind-the-scenes look at her iconic 2018 Coachella performance. Using the hashtag #HOMEcoming, users logged on at the same time and watched the movie together.
The hashtag was trending on Twitter, with people tweeting out their favorite parts. The virtual viewing seemed to be approved by Beyoncé herself, who retweeted the original user.
Nothing like a pandemic to (virtually) bring people together to enjoy Queen Bey.