What is Coronavirus? Updates on the Deadly Outbreak
China has quarantined 14 cities as the mysterious coronavirus continues its rapid spread.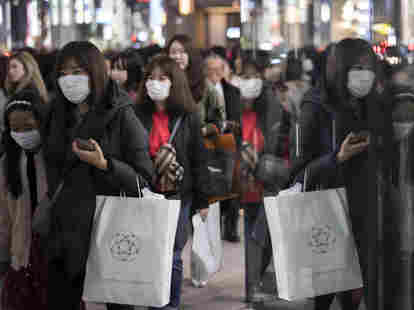 Getty Images
China has quarantined 14 cities as the mysterious coronavirus continues its rapid spread. Hundreds of people have been infected and more than 20 have died. 
Fear of a global pandemic has led to several cities and towns in China to ban travel. The site of the outbreak, Wuhan, was the first to initiate a ban, quarantining 11 million people. They also shut down public transportation within the city.  Approximately 35 million people in China have been affected by the ban. 
More than 800 cases have been confirmed and more than 8,000 people are being monitored for symptoms of the coronavirus. A majority of patients with the virus are over the age of 60 and reportedly have other health issues. Some reports of people dying from pneumonia-like symptoms suggest "that the coronavirus could be far more prevalent than Chinese health authorities have acknowledged."
Several countries have reported cases of the coronavirus, including the U.S. A man in Washington state and a woman in Chicago who tested positive for the virus both recently traveled to Wuhan. According to the CDC, 63 other patients in 22 different states are being tested for the coronavirus, and 11 have so far come back negative. 
In China, many festivals and celebrations for the Lunar New Year have been cancelled. The holiday is typically when China sees the most travel and is the reason authorities haven't imposed a country-wide travel ban. Shanghai Disneyland has temporarily shut down due to the virus, and says they're working closely with the government to monitor the situation. 
Several hospitals in China have been flooded with patients and have run out of beds trying to accommodate people seeking treatment. In Wuhan, a children's hospital is asking for more medical supplies as they start to run out. 
The CDC says they're closely monitoring the spread of the virus. At first, they suspected the spread was caused by contaminated food from a large seafood and animal market in Wuhan, but several other patients reported not to have gone to the market, leading the CDC to believe the spread is person-to-person.
The World Health Organization held an emergency meeting in Geneva on Wednesday to discuss whether or not to declare the coronavirus a global emergency. Ultimately, they decided to hold off until they know more about its spread and how dangerous it is.