Scenes From China's Coronavirus Epicenter After A 76-Day Lockdown Is Lifted
The city's reopening comes as some fear a resurgence in COVID-19 cases.
The city of Wuhan, China, where the first public coronavirus case was detected, lifted its strict lockdown measures on Wednesday, though Chinese officials have warned people to remain cautious of the deadly virus as cases continue to skyrocket around the globe.

Photos show people mostly wearing masks gathering in public spaces after months of strict lockdown measures that were introduced on Jan. 23. The reopening comes as health experts anticipate the potential for another spike in cases, even though officials have reported no new cases and slowly eased restrictions on travel in and out of the city for people who are healthy in recent weeks. Chinese state media estimated 55,000 people will leave the city by train on Wednesday, based on railway ticket sales.
The city remains stricken by the psychological toll of the virus and a social stigma among recovered patients. People are allowed to move more freely across the city and country if they signal a "green" health code on a mobile app or present documents that display permission to go out. Residents are still encouraged to stay home, and schools are still closed. Elsewhere in China, major cities including Shanghai and Beijing in recent weeks have gradually reopened businesses and transportation.
As of Wednesday afternoon, more than 1.4 million coronavirus cases have been confirmed globally, including more than 83,500 deaths, according to the Johns Hopkins University tracker. China's number of confirmed cases — more than 82,000 — now ranks behind other countries hard hit by the pandemic, including the U.S., Spain, Italy, France, and Germany.
The lockdown's end comes as reports, including from U.S. intelligence officials, have speculated that China and its capital Beijing significantly underreported the extent of the outbreak both in the country and in the epicenter of the Hubei province, where Wuhan is located. Some of that doubt has been cast because of China's alleged failure to include asymptomatic cases. A report from the American Enterprise Institute published on April 7 estimates that China had closer to 2.9 million COVID-19 cases, which is drastically more than the approximately 82,000 that the country reported. (China's foreign ministry spokesperson has rejected the U.S. allegation that Beijing concealed the extent of its outbreak.)
As cities across the country reopened, many on-the-ground reports have noted that life is far from back to normal — but nonetheless, the transition comes as a case study for other countries across the world still dealing with earlier stages of the pandemic.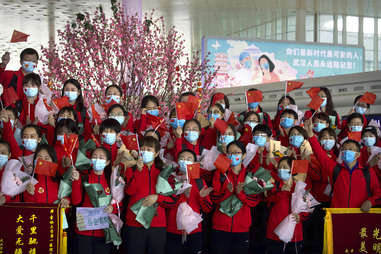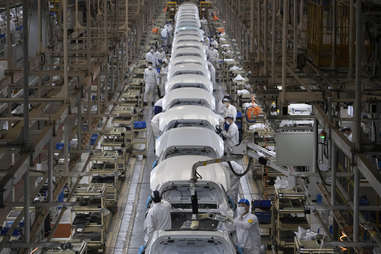 NowThis producer Sirui Hua contributed to this report.