You Need to Hear Jamie Foxx's Trump Impersonation
He might be giving Alec Baldwin a run for his money …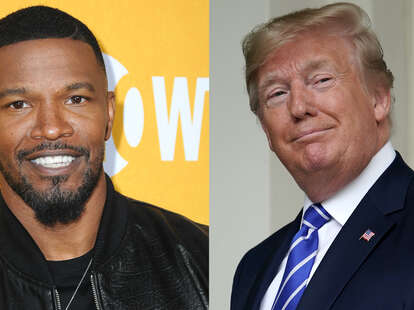 Credit: Getty Images
Credit: Getty Images
Actor Jamie Foxx delivered a spot-on impersonation of former President Donald Trump while recording a podcast with Snoop Dogg and others this week.
The two were discussing their upcoming film, "Day Shift," with Rap Radar's Brian "B Dot" Miller and Elliott Wilson. At one point during the conversation, Snoop mentioned Michael "Harry-O" Harris, an entrepreneur and Death Row Records co-founder, who was pardoned by Trump in 2021.
Foxx took the reference as an opportunity to launch into a fully fledged Trump impersonation, and you honestly just have to hear it to believe it.
Watch the hilarious clip below: