"Young Person" Paul Rudd Wants Everyone To Wear A Mask
In a new hilarious PSA for the state of New York, alleged millennial/Gen Z-er Paul Rudd wants young people to wear their masks because "it's science."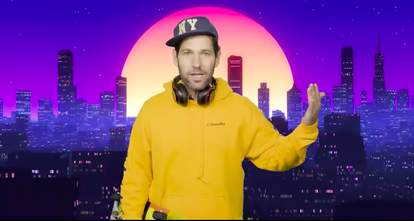 "Certified young person" and convincing "millennial" Paul Rudd is telling other youths why it's cool to wear a mask.
As part of a new message from the state of New York and Gov. Andrew Cuomo, the actor is serving up his best millennial and Gen Z impressions in a hilarious PSA about wearing a mask.
"Let's yeet this virus," Rudd said. "Get this: apparently a lot of COVID is transmitted by us millennials. No cap."
COVID-19 continues to spread worldwide and researchers have recently found that people in their 20s, 30s, and 40s are now driving the spread. Many are asymptomatic and unaware that they're spreading the virus, which makes mask-wearing crucially important.
"So fam, let's real talk. Masks? They're totally beast," Rudd said. "We wanna go to bars, drink, hook-up, do Tik Toks—I get it… This is a convo, where I talk, and you shut up and wear your mask."
Rudd's funny video takes a serious turn toward the end, dropping the facade and pleading with people to "just wear a mask."
"It's simple, please! It's not hard, people are dying. Hundreds of thousands of people are dying, and it's preventable," Rudd said. "Just wear a mask! I shouldn't have to make it fun—it's science!"
Watch the PSA below:
As of Tuesday, the U.S. continued to lead the world in COVID-19 cases, with more than 6.5 million positive cases, including nearly 195,000 deaths, according to Johns Hopkins.