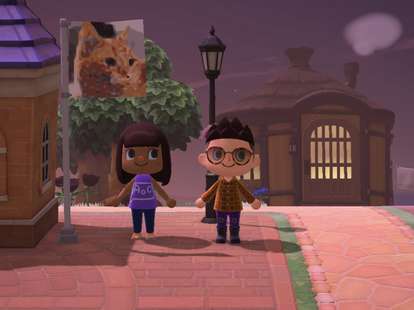 Rep. Alexandria Ocasio-Cortez (D-NY) is the latest Nintendo Switch gamer to join "Animal Crossing," the popular video game that has become an enjoyable escape for many people spending more time at home. The 30-year-old Bronx congresswoman, who has previously shown how savvy she is with video game culture in pre-pandemic times, is also using the game to virtually visit and interact with some of her Twitter followers.
She opened up her direct messages on Twitter for a few minutes so people could send the codes that she'd need to visit their islands in the game, and was pleasantly surprised by the responses:
When a Republican who recently lost her congressional primary election made fun of AOC for daring to spend time playing a video game and connecting with people virtually, the New York Democrat had a quick response:
It certainly seems like people were appreciating the special visits:
Washington Post reporter Gene Park figured out that the first family AOC visited in the game coincidentally used to live in her district:
Overall, the first round of #AOCHouseCalls seems to have been a huge success — so much so that one Twitter user pitched the idea of hosting the 2020 Democratic National Convention in the virtual world.