Juneteenth Is Officially A Federal Holiday Despite Opposition From 14 House GOP Members
The commemorative day has become the 11th annually celebrated federal holiday.
President Joe Biden signed a bill Thursday making Juneteenth, a day recognizing the end of slavery in the U.S., a federal holiday.
"Great nations don't ignore their most painful moments," President Biden said in remarks before signing the Juneteenth National Independence Day Act. "They don't ignore those moments in the past. They embrace them. Great nations don't walk away. We come to terms with the mistakes we made. And remembering those moments, we begin to heal and grow stronger."
Juneteenth, which is celebrated on June 19, marks the day in 1865 that Union General Gordon Granger informed enslaved Black people in Galveston, Texas that they would be free under the Emancipation Proclamation, which had been signed by Abraham Lincoln more than two years prior. The day is also referred to as Emancipation Day, Jubilee Day, and Freedom Day.
"This is a day, in my view, of profound weight and profound power," Biden added. "A day in which we remember the moral stain, terrible toll that slavery took on the country and continues to take."
The Senate unanimously voted in favor of the Juneteenth National Independence Day Act on Tuesday. The House overwhelmingly voted in favor of the bill on Wednesday.
Here are the 14 Republicans who voted against the bill — and their reasons.
Rep. Biggs said in a video before going to the vote that while he supports the celebration of Juneteenth, he objects to the name of the bill — specifically that the bill is named "Juneteenth National Independence Day" rather than "Juneteenth National Emancipation Day."
He added that Democrats have "weaponized this bill like they weaponize everything else."
According to AL.com, Rep. Brooks said that in addition to having concerns over the cost of adding another federal holiday, he believes the bill "should have been celebrating the Emancipation Proclamation or the passage of the 13th, 14th or 15th amendments or the end of the Civil War, any of which would have been dates of national significance rather than a date apportioned in one state."
Rep. Scott Desjarlais (R-TN)
Rep. Desjarlais voted against the bill because he believes it is "fiscally irresponsible" to add another federal holiday, according to WTVC.
"We have one Independence Day, and it applies equally to all people of all races," Rep. Gosar said in a statement Wednesday in which he explains why he voted against making Juneteenth a federal holiday.
Independence Day celebrates the passage of the Declaration of Independence, which does not acknowledge slavery. The Emancipation Proclamation was not signed until approximately 87 years after the Continental Congress passed the Declaration of Independence, and enslaved people in Texas were not told they were free until approximately 89 years after.
Rep. Gosar also evoked critical race theory in his statement, continuing a narrative perpetuated by Republicans in the last few months that the academic study and critique of how institutionalized racism furthers existing political, economic, and social inequalities is dividing the country.
"Juneteenth is more debunked Critical Race Theory in action," Rep. Gosar said. "I reject racism. I reject the racial division people are promoting. I voted no because this proposed holiday does not bring us together, it tears us apart."
Several Republican-led states, including Texas and Florida, are trying to pass laws banning schools from teaching critical race theory. Conservative media outlet Fox News has been obsessing over the concept since summer 2020, mentioning it 235 times in April alone, according to a Media Matters study.
Rep. Ronny Jackson (R-TX)
According to USA Today, Rep. Jackson said there are "enough federal holidays right now."
"I don't think [Juneteenth] rises to the level I'm going to support it," Rep. Jackson said.
Texas became the first state to make Juneteenth a state holiday in 1980.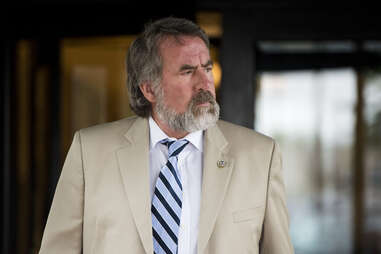 NowThis has reached out for comment.
Rep. Thomas Massie (R-KY)
Like some of the bill's other detractors, Rep. Massie took issue with the name of the bill. Rep, Massie said on the House floor that he supports "creating a day to celebrate the abolition of slavery." But he said he believes "naming this day 'national independence day' will create confusion and push Americans to pick one of those two days as their independence day based on their racial identity."
Rep. Tom McClintock (R-CA)
NowThis has reached out for comment.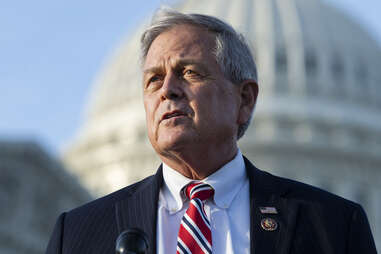 Rep. Norman tweeted that it's "WHOLLY INAPPROPIATE" [sic] to call the holiday Juneteenth National Independence Day, saying "our Independence Day is July 4th. Period."
NowThis has reached out for comment.
Rep. Matt Rosendale (R-MT)
In a statement, Rep. Rosendale said "the vast majority of Americans are good and this country is great" and that the push to make Juneteenth a federal holiday is part of the "larger efforts to make Critical Race Theory the reigning ideology of our country."
Rep. Rosendale said that any attempt to cast America in a light that is not good "should be opposed."
Senator John Cornyn (R-TX) called Rep. Rosendale's statement "kooky." Sen. Cornyn supported efforts in the Senate to pass the bill, saying on Tuesday that it "represents a big step in our nation's journey toward equality."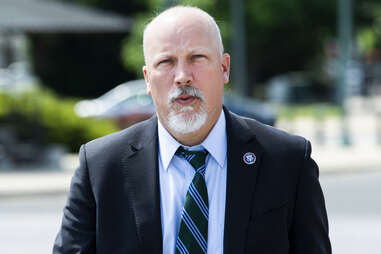 Rep. Roy also said he could not support the bill because of the name — Juneteenth National Independence Day.
"This name needlessly divides our nation on a matter that should instead bring us together by creating a separate Independence Day based on the color of one's skin," Rep. Roy said.