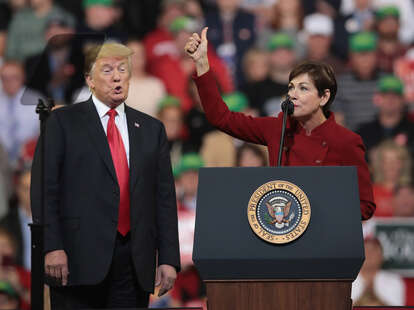 The U.S. is still relying on a patchwork of state and city mandates to keep people at home and slow the spread of coronavirus, even as the nation's leading infectious disease expert Dr. Anthony Fauci has suggested that President Trump should enact a national stay-at-home order.
The vast majority of states have implemented orders that cover more than 300 million people, or at least 90% of the country's population, according to CNN. But a handful of states in the Midwest and South — including Arkansas, Iowa, Nebraska, North Dakota and South Dakota — have yet to issue statewide "stay-at-home" or "shelter-in-place" restrictions at all.
Stay-at-home measures across the country have largely included closing "non-essential" businesses and directing people to stay home unless they're getting groceries or medicine or getting exercise.

The New York Times also reported that the holdout states are all led by Republican governors, citing their common conservative philosophy of favoring "small government and personal responsibility." Other states including Oklahoma, South Carolina, Utah and Wyoming have issued measures that do not include statewide orders.

On Sunday, Arkansas Gov. Asa Hutchinson defended his handling of the virus in an interview on "Meet The Press," saying his "targeted" approach has negated the need for a statewide restriction.

"Whenever you look at our state, I think Dr. Fauci would be very pleased with the fact that we are beating some of our other states, reducing the spread and the commitment we have to working every day to accomplish that," Hutchinson said.

On March 31, Iowa Gov. Kim Reynolds said "I can't lock down the state," even though she has already reportedly shut down businesses and recreational facilities and banned gatherings of more than 10 people.

As of Monday, more than 352,000 COVID-19 cases have been confirmed in the U.S., according to the Johns Hopkins University tracker, including more than 10,380 deaths. Trump has extended social distancing guidelines through April 30 — which is less strict than a federally mandated stay-at-home order or lockdowns in other countries, including Italy and China.