Who Is Joe Biden?
Former Vice President Joe Biden is the Democratic Party's nominee to challenge President Donald Trump in 2020.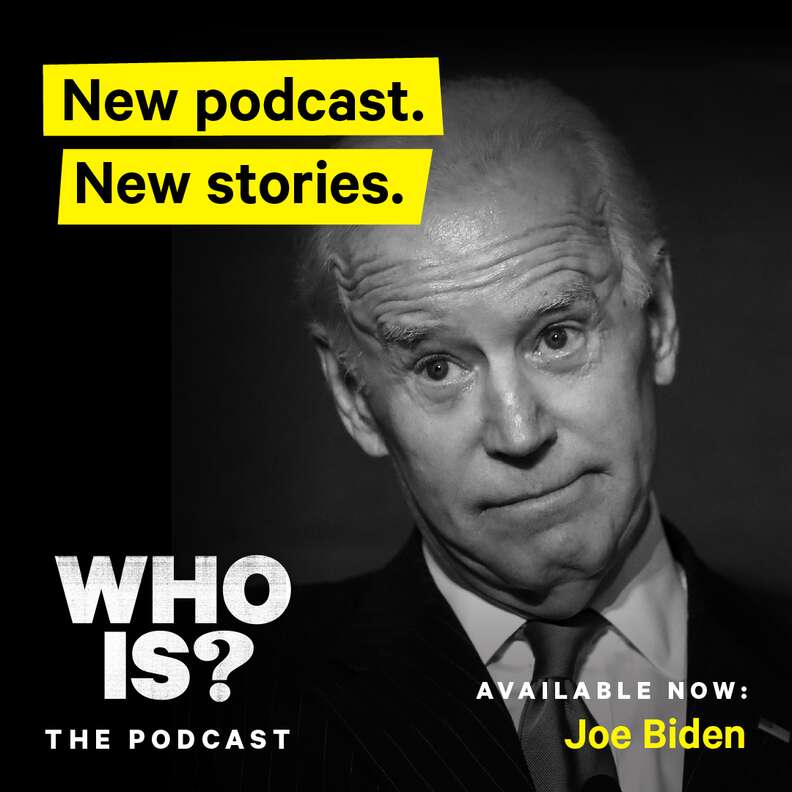 Elected to the Senate nearly fifty years ago after a few years on the County Council of New Castle, Delaware, former Vice President Joe Biden is one of America's longest serving public servants.
Tremendous personal tragedy bookends Biden's time in office: weeks after his Senate win in 1972, Biden's wife, Neilia, and one-year-old daughter, Naomi, were killed in a car accident. In 2015, Biden's son Beau passed away after a battle with brain cancer. Since then, Biden has become known for his politics of grief, appearing in moments of despair to offer comfort to those who have lost loved ones.
But Biden's political record is mixed, and his decisions over a decades-long career cast a long shadow.

In the 1970s, Biden became well known for his opposition to court-ordered busing, or the integration of public schools in the United States by busing students from one district to another, a position which aligned him with Southern segregationists. Later, as Chair of the Senate Judiciary Committee, he'd become infamous for his treatment of Anita Hill during the 1991 Supreme Court confirmation of Clarence Thomas. A few years later, Biden would be one of the key forces behind the 1994 Violent Crime Control and Law Enforcement Act, also known as the Crime Bill. On the other hand, the Crime Bill also contained the Violence Against Women Act, landmark federal legislation addressing domestic violence and sexual assault, which supporters point to as a hallmark of Biden's bipartisan ability to accomplish meaningful change for everyday Americans.
Recently, Biden himself has faced allegations of sexual harassment (Lucy Flores, Caitlyn Caruso and D.J. Hill, Tara Reade). Although Biden has so far denied wrongdoing, he has said he will "be more mindful and respectful of people's personal space."
Who Is Vice President Joe Biden? Join Sean Morrow, as he seeks to navigate the lengthy political life of the man who may be America's next president.
Now You See It
Vice President Biden and Senator Elizabeth Warren have had a memorable, decades-long exchange on bankruptcy, and bankruptcy reform legislation, which eventually passed with Biden's support in 2005.
Before the bill passed, Warren argued that the legislation would make it harder for everyday people to file for bankruptcy, which impacts women specifically. "This year, more women will file bankruptcy papers than will receive college diplomas," she wrote, in her 2003 book The Two-Income Trap. "And in a statistic with special significance for Senator Biden, more women will be victimized by predatory lenders than will seek protection from an abusive husband or boyfriend," she continues.
And that wasn't the first time. Nor would it be the last.
In a 2002 opinion piece in The New York Times, Warren wrote:
Do politicians like Mr. Biden who support the bankruptcy bill believe they can give credit-card companies the right to elbow out women and children so long as they rally behind an issue like abortion? The message is unmistakable: On an economic issue that attracts millions of dollars of industry support, women have no real political importance.
In 2005, the future presidential candidates sparred in a Senate Judiciary Committee hearing. Warren pulled no punches.
"Who Is?," an original podcast hosted by NowThis correspondent Sean Morrow, explores the stories of well-known, powerful politicians in the United States and beyond.
Over the course of sixteen episodes, Season One focused on top leaders in Washington, Trump's inner circle, the field of presidential hopefuls, and major political donors. The good, the bad, and the ugly.
Next up? Season Two.