Who Is Mitch McConnell?
Senate Majority Leader Mitch McConnell is one of America's most powerful politicians. And what the Republican from Kentucky has done, or hasn't done, has had a major impact on our democracy.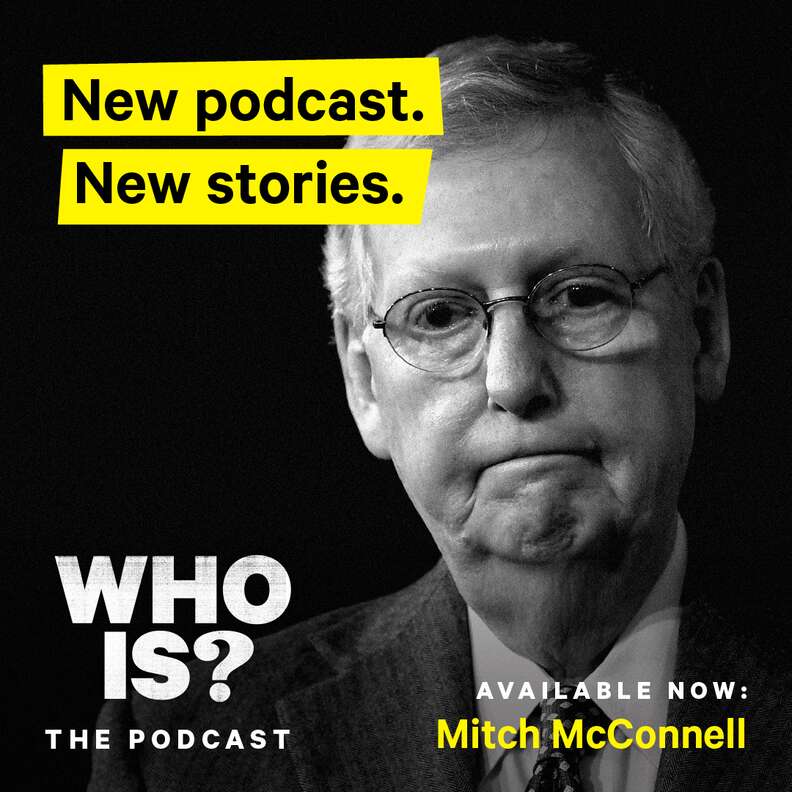 What are the three things you need to succeed in politics, according to Mitch McConnell? Money, money, and money.
That's what McConnell told a room full of political science students in the 1970s, and arguably, it remains true today.
McConnell, a Republican who has represented Kentucky in the Senate since 1984, built his career by systematically opposing efforts to get money out of politics. And opposition is probably something you associate with McConnell, who has systematically shifted the balance of power rightward through a decades-long tenure in Senate leadership.
Is he a political genius or a masterful machiavellian who isn't afraid to break the rules?
Sean Morrow went to Kentucky to find out.
Now You See It
In 1984, Mitch McConnell, then Jefferson County Judge-Executive, challenged Kentucky Democratic Senator Dee Huddleston. It was a tough race. Until McConnell hired Roger Ailes, that is.
Ailes, who would go on to invent Fox News, made two campaign ads for Mitch McConnell, which McConnell credits with swinging the race in his favor. The ads, which featured howling bloodhounds chasing a politician too busy raising money to represent Kentuckians in Washington, were very popular, and McConnell defeated Huddleston by just over 5,000 votes.
"Who Is?," an original podcast hosted by NowThis correspondent Sean Morrow, explores the stories of well-known, powerful politicians in the United States and beyond.
Over the course of sixteen episodes, Season One focused on top leaders in Washington, Trump's inner circle, the field of presidential hopefuls, and major political donors. The good, the bad, and the ugly.
Next up? Season Two.