Must Watch
Sponsored By

Why You Should Be Streaming: 'Superman & Lois' On The CW
Sponsored By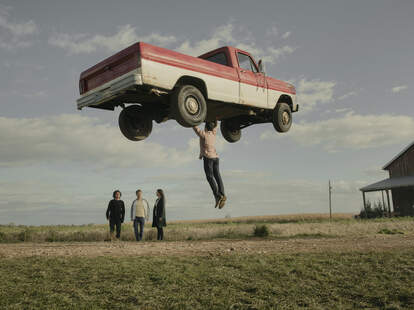 PHOTO COURTESY 'SUPERMAN & LOIS'
The Man of Steel is making a return to TV, and it's a Superman series unlike any before. In "Superman & Lois," which premieres Feb 23 on The CW, viewers get an inside look at the titular characters' family life, in a truly modern take on the classic DC Comics tale. Here's why you should plan on checking it out:
It offers a glimpse into a side of Superman we haven't seen before
"Superman & Lois" isn't your typical Superman story. Instead of taking you through the hero's origins, which you've undoubtedly heard before, the show features an older Superman managing life as the parent to two teenage sons with his now-wife, Lois Lane. They're raising Jonathon and Jordan in Clark Kent's hometown of Smallville, where they not only deal with the usual stresses of parenting two teenagers, but also keeping them safe as they discover powers of their own. Of course, this isn't all family drama, though — Superman is still in charge of saving the world from alien threats, too.
The series stars Tyler Hoechlin as Superman, who first debuted in the role on The CW series "Supergirl," and Elizabeth Tulloch as Lois Lane, who was a series regular on "Grimm" before taking on the guest role of Lane in both "Supergirl" and "The Flash" on The CW.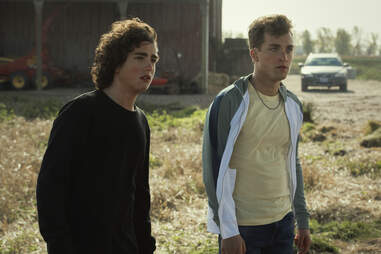 PHOTO COURTESY 'SUPERMAN & LOIS'
It's a continuation of the Arrowverse, The CW's own superhero universe
The CW is host to a slew of series featuring DC superheroes and "Superman & Lois" is the most recent addition. Dubbed the Arrowverse since the premiere of "Arrow" in 2012, everyone from Green Arrow, The Flash, Batwoman, and Supergirl have made appearances on various shows on The CW — a tradition likely to continue with "Superman & Lois."
Fans of previous Arrowverse series will recognize the Clark Kent/Lois Lane of this universe from their own recurring guest spots on several of these series. Most recently, the two appeared in "Crisis on Infinite Earths" — a 5-part crossover event that premiered in 2019. Those episodes actually set the stage for "Superman & Lois," creating a universe where the two are parents to twin boys.
It's not only superheroes who will be making appearances though: Lana Lang, Clark Kent's first love, is still in Smallville, and she's set to be a regular (and pivotal) character in the new series.
The creators are DC experts
"
Superman and Lois"
was developed for The CW by Todd Helbing and Greg Berlanti, who have both written series in the Arrowverse before. Helbing even has experience writing about Clark Kent — one of his first scripts was an episode of "Smallville," which he co-wrote with his brother, Aaron. After that, he was tapped to be co-executive producer and writer on "The Flash
.
"

Berlanti, meanwhile, is an Arrowverse veteran, having produced all the shows in The CW universe, including "Batwoman," "Stargirl," "Legends of Tomorrow" and "Supergirl." He's also got a fair amount of cred when it comes to teen angst — he got his start on "Dawson's Creek" and created "Everwood," as well as worked as a producer on "Riverdale" and directed the indie film "Love, Simon."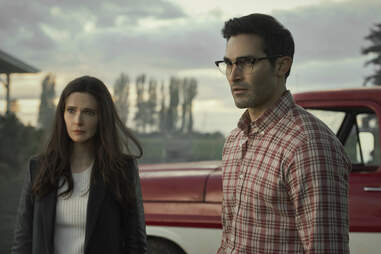 PHOTO COURTESY 'SUPERMAN & LOIS'
The series premiere is a two-hour event
The return of the Man of Steel to TV deserves some serious fanfare, and The CW is going all out. "Superman & Lois" will premiere on Feb 23 at 8:00 pm EST in a two-hour event — enough time to get fans new and old up to speed. New episodes will air every Tuesday (there are 13 in this season) at 9:00 pm EST, then be available to watch for free the following day on The CW's streaming app.