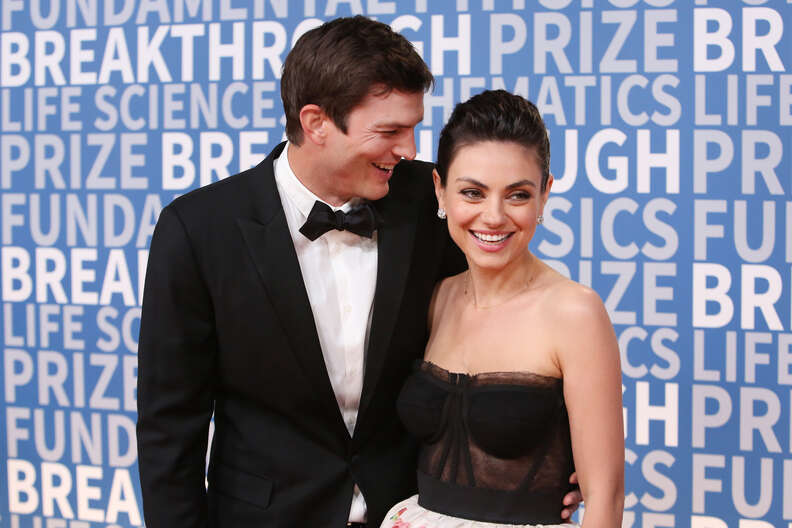 Ashton Kutcher and Mila Kunis have joined in on the recent celebrity hygiene discourse and want people to know that yes, they do bathe their children.
On Wednesday, Kutcher expertly mocked the internet by posting a video on Instagram of the married couple running a bath for their two children.
"You're putting water on the children?" Kutcher jokingly asks Kunis.
"I know," Kunis said back while laughing.
"Are you trying to melt them? Are you trying to injure them with water?" Kutcher continued. "This is ridiculous."
The actors are poking fun at the recent obsession with celebrity bathing habits which was sparked by Kutcher and Kunis during a podcast interview last month. The pair were guests on "Armchair Expert" hosted by Dax Shepard in July and spoke about only giving their two kids — Wyatt, 6, and Demitri, 4 — baths when they can see dirt on them. Kunis said she didn't grow up with running water and that she is used to not showering often.
Shepard agreed and said he and his wife Kristen Bell have similar habits with their kids. Kutcher said he thought regularly washing your body with soap strips away all the natural oils in the skin.
"We're bathing our children," Kunis said in the video.
"That's like the fourth time this week! Four times this week," Kutcher said.
"It's too much," Kunis responded, while also laughing.
"Their body oils are gonna be destroyed," Kutcher continued. "What are you trying to do?"
Shortly after the "Armchair Expert" episode, actor Jake Gyllenhaal said in an unrelated interview with Vanity Fair that he finds "bathing to be less necessary, at times."
"But I do also think that there's a whole world of not bathing that is also really helpful for skin maintenance, and we naturally clean ourselves," he continued.
Naturally, people on social media had a lot to say about celebrities sharing their hygiene practices, which led Dwayne "The Rock" Johnson to say he showers three times a day. Other celebs including Jason Momoa confirmed in an interview that he showers, while Cardi B weighed in saying, "it's giving itchy."
At least Kutcher and Kunis can have a good laugh over it.