Michael Che to Pay One Month's Rent for Tenants in Late Grandmother's Building
The "SNL" comedian announced earlier this week that his grandmother died of coronavirus.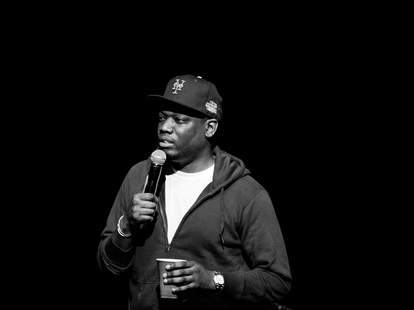 Michael Che/ Getty Images
"Saturday Night Live" star Michael Che announced his plan to pay one month's rent for 160 apartments in the New York City building where his late grandmother lived.
Che's announcement on Wednesday came two days after he shared the news that his grandmother died from COVID-19.
"I'm doing ok, considering," Che wrote in a since-deleted Instagram post described by PEOPLE. "I'm obviously very hurt and angry that she had to go through all that pain alone. But I'm also happy that she's not in pain anymore."
The comedian took to Instagram Wednesday to say he'd make the payments for the apartments in the New York City Housing Authority building, while also criticizing the city for requiring public housing tenants to pay rent. (Tenants in New York are protected by a statewide eviction moratorium until at least June 20.) 
"Obviously I can't offer much help by myself," Che wrote in the Instagram post. "But in the spirit and memory of my late grandmother, I'm paying one months rent for all 160 apartments in the NYCHA building she lived in."
He called on New York City Mayor Bill de Blasio, Gov. Andrew Cuomo, and Diddy to help, adding "page me!"
New York has the highest number of coronavirus cases in the United States, with more than 223,000 confirmed infections, including more than 14,000 deaths as of Thursday. The U.S. has more than 648,000 cases, and worldwide, that number has surpassed 2 million.