Illustration by Aaron Fernandez / Design by Idil Gozde
Illustration by Aaron Fernandez / Design by Idil Gozde
BTS (also known as the Bangtan Boys) is one of the world's most successful bands. They've already matched The Beatles' record of three No. 1 albums in a single year on the Billboard 200. Their catchy songs have been streamed over 8 billion times on Spotify, and their slick videos have been watched over 6 billion times on YouTube in the past year alone—that's 11 times more than the Jonas Brothers. BTS' latest album, "Map of the Soul: 7," had the biggest U.S. release of any band so far in 2020. And their latest U.S. tour even outsold Taylor Swift and Ariana Grande on StubHub.
But despite their global success, BTS gets limited airplay on American radio. The radio stations tracked by MRC Data/Nielsen Music have only played BTS 83,000 times in the past year. By comparison, Harry Styles has gotten three times as many spins, Taylor Swift 18 times more, and Post Malone 27 times more. By ignoring such a massively successful band, specifically one that has a global following, radio is selling its listeners short.
BTS also gets limited airplay on iHeartMedia, the country's largest radio network with more than 850 stations. Two of the largest stations, Los Angeles' KIIS-FM and New York's Z100, only played BTS' recent single "ON" once on release day, and hadn't again as of March 30, according to music analytics tool Soundcharts. NowThis sought to better understand why, but iHeartMedia did not respond to a request for comment by time of publishing.
"For a certain type of artist that wants to have that stupid big hit ... FM radio is still kind of the kingmaker."
These two radio stations have been a bit more supportive of other BTS singles in the past — KIIS-FM and Z100 played "Boy With Luv" featuring Halsey over 350 and 100 times, respectively. However, BTS' numbers pale in comparison to other top 40 hits. KIIS-FM and Z100 had played Dua Lipa's "Don't Start Now" almost 1,300 and 1,800 times as of March 30. Even so, BTS performed at iHeartMedia's Jingle Ball tour last year. "I'd be asking the question, why would you do performances for someone who doesn't support you?" said Phil Guerini, VP of music strategy for Disney Channels Worldwide and GM of the Radio Disney Network, which has played BTS' songs almost 10,000 times since October 2017. Artists often perform at radio shows or multi-headlined promotional concerts to boost their profiles.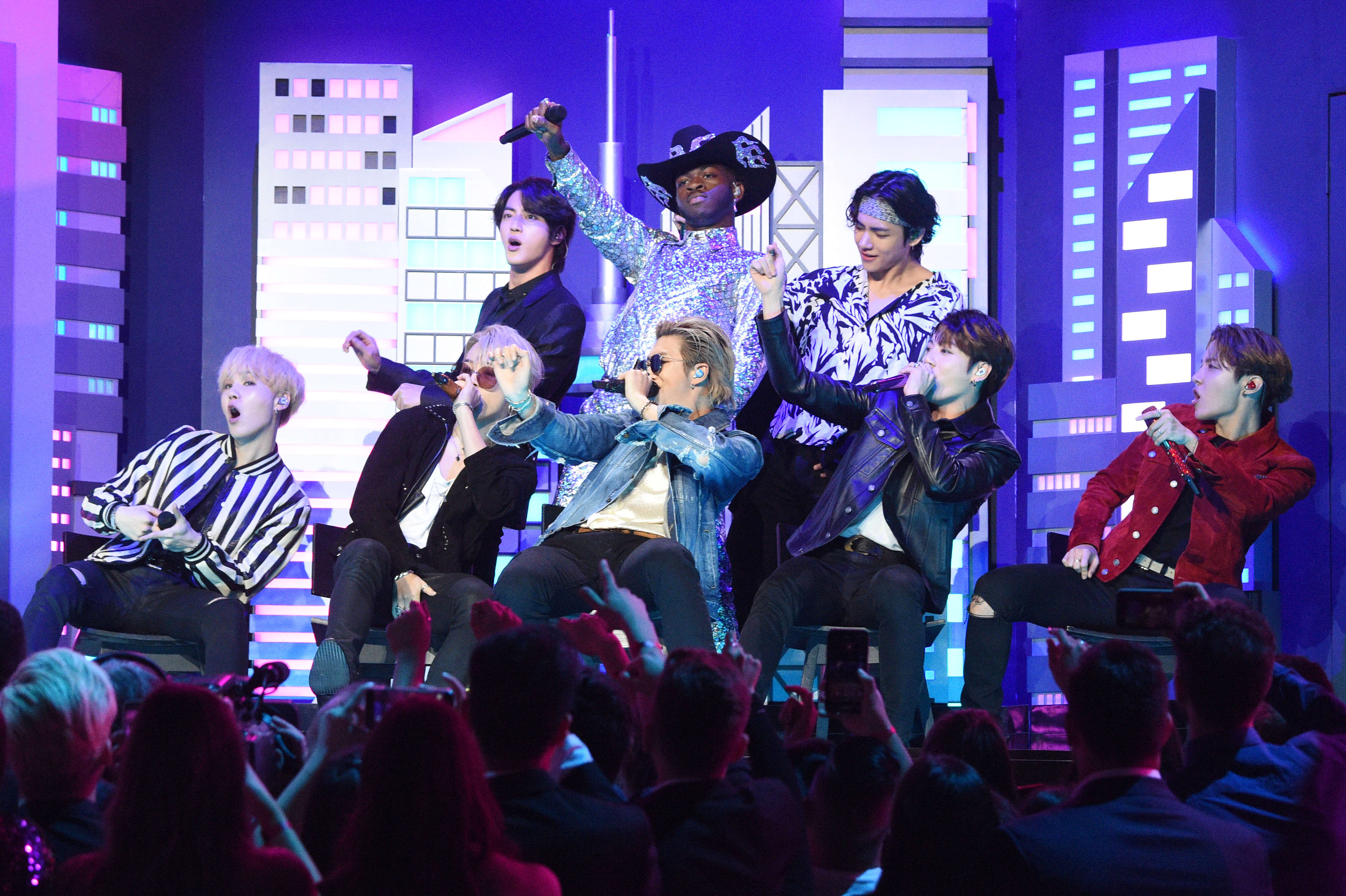 Radio still matters in 2020 because, whether it is played in the car or streamed online, it continues to have a massive audience. 244.5 million Americans aged 18 or over still listen to radio each month, according to Nielsen data. That's a greater number of users than any other device, including smartphones. "For a certain type of artist that wants to have that stupid big hit, that hit that grandma knows, that hit that your dentist knows, that hit that everyone in the world knows, FM radio is still kind of the kingmaker," explained Bill Werde, the former editorial director of Billboard and the director of the Bandier Program at Syracuse University's Newhouse School. Radio also remains surprisingly popular among teens: 93% of 12-17 year olds still listen to radio.
Why Radio Is Afraid to Play BTS
The radio industry wants to keep listeners tuned in. "[People] think radio is about playing new music, and it's not. Radio is about maintaining an audience. That's how they get paid ... If a radio station isn't adding a song, it's because they believe that it's going to cause people to turn the station," Werde said. For that reason, many radio stations don't take risks with new acts. "They don't really want to play songs that people haven't heard yet, unless there's just an enormous amount of buzz around a specific single."
"I have had people [in the industry] say they don't understand K-pop. They don't understand why BTS is so big. They just don't get it."
The industry often fears that non-English songs will lead listeners to tune out. "A radio programmer wants songs that the listener is going to sing along or rap along with," said Chris Molanphy, a chart analyst, pop critic, and host of the Slate podcast "Hit Parade." "They want engagement from the listener. Call it xenophobia, that's certainly part of it. But when you look at the scant history of non-English language hits over the years, the fact that BTS would be facing this challenge is not all that surprising."
One industry veteran noted, "If [Boy With Luv] was [by] Halsey and Ed Sheeran, or Halsey and Justin Bieber, no one would have had a doubt to play that record." The source asked to remain anonymous since they were laid off from iHeartMedia in January and are currently looking for work.
Not every program director is dismissive of non-English songs. Outliers around the country include Beth Cruise in Kansas. As program director at 105.9 KISS-FM, she has been playing "ON" around 35 times per week, about half as often as Dua Lipa's "Don't Start Now." Cruise said that in the last few months, "I have had people [in the industry] say they don't understand K-pop. They don't understand why BTS is so big. They just don't get it."
"It's going to take an exceptional hit, a quite literally exceptional hit, to get BTS over that language barrier at radio."
Radio is also concerned that music popular with teen audiences will make older listeners tune out. "Pop radio has always been conflicted about teen acts," explained Sean Ross, VP of music and programming at Edison Research and author of the Ross On Radio newsletter. "Some groups become big and undeniable enough to be New Kids on the Block or Backstreet Boys. Other times, program directors draw a line in the sandbox. They'd rather deal with Justin Timberlake, or Selena Gomez, or Miley Cyrus, or Liam Payne when they grow up and start making more adult songs." Even Justin Bieber didn't reach No. 1 on the Mainstream Top 40 National Airplay chart until 2015's "What Do You Mean?" "This may surprise people who think of top 40 radio as something that is listened to primarily by teenagers ... but your average top 40 radio programmer does not want to alienate people over the age of, say, 16 or 18 or 20," said Molanphy.
Why Radio Shouldn't Be Afraid to Play BTS
Radio programmers should not be afraid to play global hits with non-English lyrics. American listeners do enjoy such global hits when introduced to them. Consider "Despacito," "Gangnam Style," and "Macarena," all of which were radio hits in their respective years. Though few and far between, these examples indicate that Americans can rally around a non-English song. There's even social science to back this up. Study after study shows that consumers love a variety of exploratory and extraordinary experiences, especially the young adult demographic (18-34) coveted by advertisers. Molanphy cautioned, "It's going to take an exceptional hit, a quite literally exceptional hit, to get BTS over that language barrier at radio." Werde predicted, "What you will see are groundswell numbers coming from streaming that become so big that radio starts to take chances."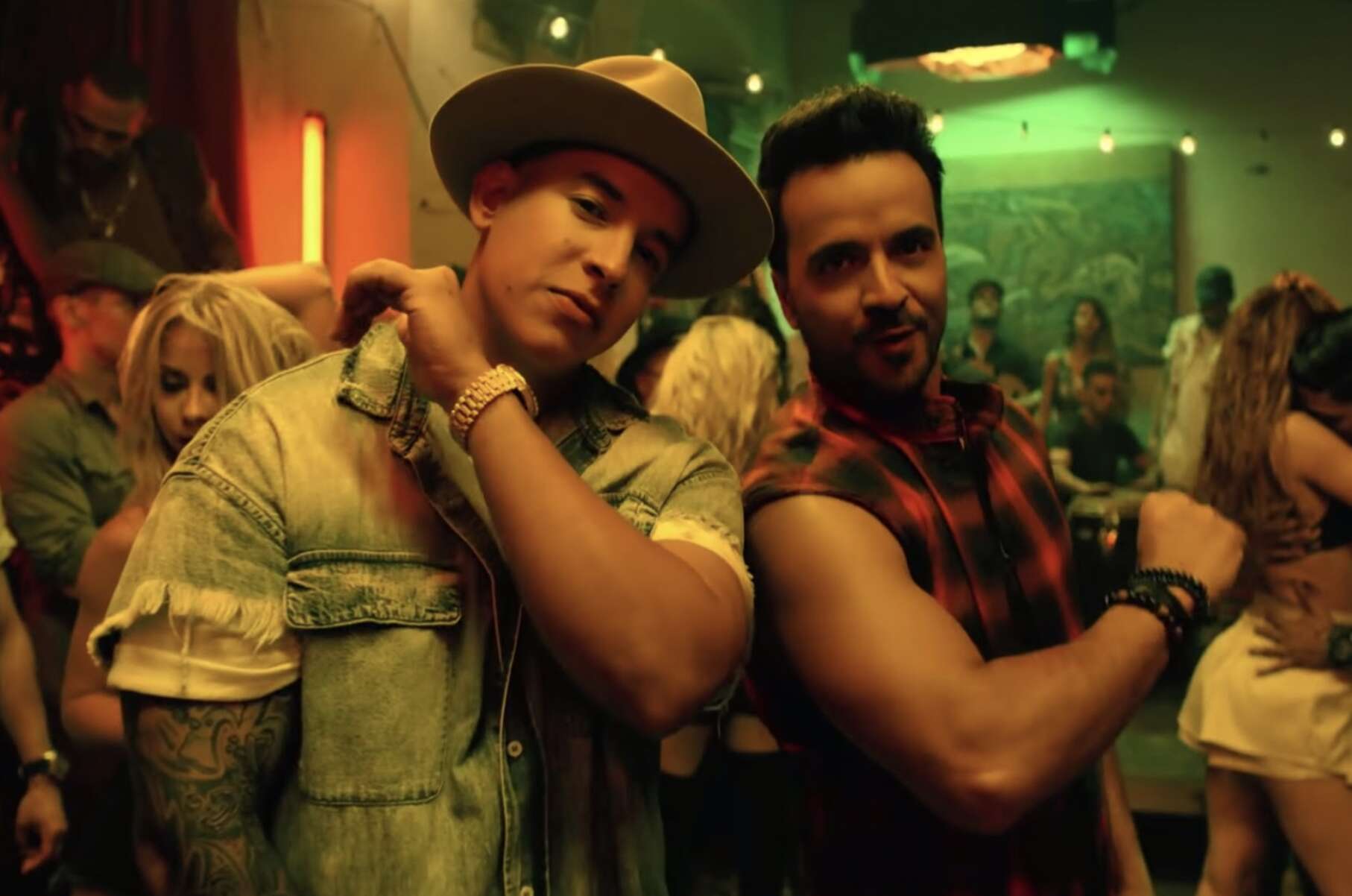 Radio programmers could be missing out on opportunities to draw new listeners if they overlook bands with large fanbases. BTS' music is popular not only with teens, but also with a general audience. Their songs are about complex issues such as depression, generational divides, and self-love. Their most recent albums explore psychological topics such as the persona (the face we show the world) and the shadow (the face we try to hide). Their genre-defying music is not just K-pop but also EDM, hip-pop, and R&B. "I think it's less and less meaningful to put music into genres now," BTS band member Suga said at the GRAMMYs in February. "The genre is BTS," added band members V, Jungkook, and J-Hope.
So, to dismiss BTS as teen pop is unfair. While the BTS members were mostly teenagers when they debuted, they are all 20-somethings now — and their fans (who are known as ARMY) have grown with them. In fact, BTS fans say the most common misconception about ARMY is that they are "screaming teenage fangirls," when in fact, they are much more diverse, including all races, genders, and ages.
Ultimately, radio's beliefs about American listeners may be a self-fulfilling prophecy. If radio rarely plays non-English global hits, listeners won't be aware of those songs. But if radio does take that chance, listeners may begin to appreciate such music, too. BTS' songs are undeniably catchy, as fans have made clear. There's plenty to enjoy even without a thorough understanding of the mostly Korean lyrics.
For too long, another American institution, Hollywood, believed that movies with minority-led casts could not succeed at the box office. In recent years, blockbuster "Black Panther" (with a predominantly Black cast) and Best Picture Oscar winner "Parasite" (Korean with subtitles) are beginning to challenge such outdated beliefs about the media that massive, Western audiences should be consuming. If Hollywood can evolve with the times, why can't American radio?