Taylor Swift Is Dropping Another Surprise Album & Swifties Are Losing Their Minds
"Thinking about how 2020 gave us more taylor swift studio albums than government stimulus checks."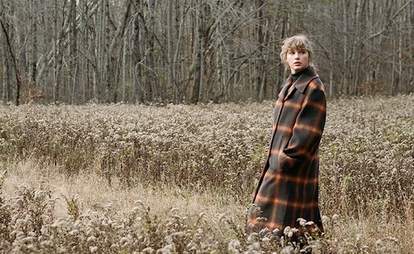 Taylor Swift fans are feeling a lot of things right now.
The flannel-wearing, singer-songwriter extraordinaire announced on Thursday yet another surprise album would be gracing everyone's ears at midnight.
Swift casually shared the ~earth-shattering~ news that she simply could not stop writing and recording songs during the pandemic, despite already releasing the critically-acclaimed and Grammy-nominated album, "folklore" just months ago.
"Evermore" is a "sister album" to "folklore," Swift said, assuring fans that the stories told in her July album will continue in "evermore." A music video for the song "willow" is set to be released at the same time as the album (is "willow" about a person? An inspiring tree? Who's to say?)
"Evermore" comes ahead of Swift's 31st birthday as a gift to her fans, she said, and is a special turning point in her life as 31 is her lucky number, but backwards. Happy birthday to all of us, I guess!
While Swift delivers 15 new cottagecore-esque songs (presumably from the woods with a glass of red wine in hand), her fans are slowly melting down. If "evermore" turns out to be as well-received as "folklore," it could be the perfect soundtrack for waving goodbye to 2020.
Here are some of the best reactions: