TikTok Lit Up 2019. So Here's the Most Lit TikToks
The video app dominated the internet (and our brains) this year.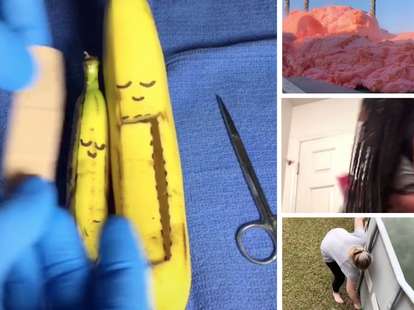 From Kombucha girl to the cat dancing to "Mr. Sandman," TikTok had a better year than all of us. Here are some of the most popular TikToks that raided our hearts and minds (whether we wanted them to or not). But make sure you watch until the end — we couldn't resist throwing in a few of our personal favorites.
10. This Bear Seducing Us
4. This (Terrifying) Flying Roach
2. They Performed Surgery on a Banana
1. A World Record Experiment Because Yay Science!
Some honorable mentions by our editors:
1. Dancing Ferret
We only like animal videos, thank you.