Binge Watch Time! Our Personal Recs
"There's nothing more powerful in the world than a good story." —Tyrion Lannister in the "Game of Thrones" series finale, speaking our language.
We asked our NowThis Entertainment team what people couldn't go into 2020 without watching. Here's what they had to say: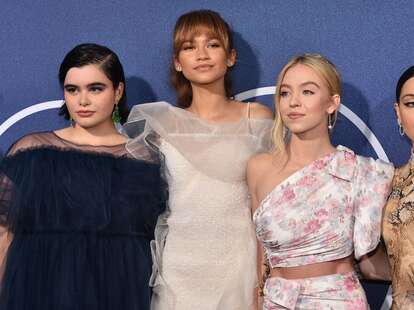 HBO's "Euphoria" Is The Most Honest, Unapologetic Show I Watched This Year
I admittedly only gave "Euphoria" a chance knowing Zendaya was at the helm. I was interested to see how this dark turn would play for the former Disney star, and the pay-off was big. Her performance as Rue Bennett, a conflicted teen struggling with drug addiction and the loss of her father, is mesmerizing. The addition of Alexa Demie, Hunter Schafer, Storm Reid, and a gaggle of other young talent keeps "Euphoria" refreshing and repeatedly surprising. It's visually striking, emotionally enthralling, and it doesn't care if you don't "get it." The Parental Television Council welcomed the premiere of 'Euphoria' by calling it a "grossly irresponsible programming decision." What's "grossly irresponsible" is ignoring that there are young people who deeply identify with this show's painful themes. They need to feel seen, they need to feel less alone, and they're being encouraged to seek out the resources they need to make changes for their own well-being. Also, 'Euphoria' has already been renewed for a second season so, take that, PTC.

NowThis' Sally Turner sat down with rising star Barbie Ferreira (Euphoria's Kat Hernandez, an outcast-turned-cam girl) to discuss body image in Hollywood, her personal experience with escapism, and the pressures of social media. Watch the interview here.
KnowThis: "Euphoria" is Hunter Schafer's debut role. She portrays the mystifying Jules Vaughn and identifies as a transgender woman. Her representation on screen, playing a trans character, is felt wholeheartedly by fans of the show, as seen in this video of a young trans girl brought to tears when meeting Hunter via FaceTime.

—Luria Freeman
Category Is: The Historic Impact of FX's "Pose"
If you aren't familiar with the FX series "Pose" — Hello, I'm fascinated to hear how you managed to receive this newsletter in the rock you're living under. The groundbreaking series chronicles New York City ballroom culture in the 1980s and 1990s; a subculture that, historically, has been a safe haven for queer and trans people of color. "Pose" didn't just make waves as a primetime show centered on queer and trans narratives, though. Most importantly, the series stays true to the authenticity of these stories with a cast and crew of more than 140 LGBTQ+ people. "Pose" creator Steven Canals sat down with me to explain why the history-making series is more important than ever.
Know This: Billy Porter is arguably the H.B.I.C. — that's head b*tch in charge, tysm — of the "Pose" ensemble. In 2019, the legendary star became the first openly gay Black man to win an Emmy in a lead acting category for his portrayal of Pray Tell, a source of support for those in the ballroom and an HIV activist. Most recently, though, Porter received a 2020 Golden Globe nomination for Best Performance by an Actor in a Television Series, Drama.

—Hunter Lacey
Season 2 of "Star Trek: Discovery" Steered the Series Back on Course
"Star Trek" boldly entered the streaming scene back in 2017, when "Star Trek: Discovery" debuted on CBS All Access. As part of the opening salvo of the streaming wars, "Discovery" took some time to find its feet, but 2019's season 2 was a marked improvement. It recontextualized classic Trek characters like Spock and Captain Pike while introducing new faces like comedian Tig Notaro's Jett Reno, the first openly lesbian character in Star Trek history. Star Trek's utopian vision of a world free from want and division seems more distant than ever, but Gene Roddenberry's dream continues to inspire the next generation of leaders. When we interviewed Fair Fight 2020 founder Stacey Abrams about her love of all things Trek, she listed Michael Burnham from "Discovery" among her favorite Starfleet captains. If you binge the show over your holiday, you'll understand why.
Know This: There's another great reason to end the year with the crew of the Enterprise: "Star Trek: Picard" premieres on January 23, 2020. Patrick Stewart returns to his iconic role alongside former shipmates Riker and Data, and new friends like Picard's adorable pit bull, appropriately named "Number One."

—Charlie Lopresto a.k.a. Moose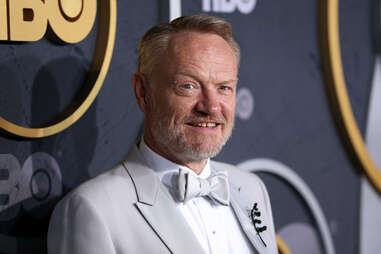 If You Only Binge One Mini-series This Holiday Break, Make It "Chernobyl"
The nuclear disaster at Ukraine's Chernobyl power plant in April 1986 is more terrifying than any horror movie I have seen this year. The five-part mini-series from HBO paints the harrowing picture of what caused it, who was to blame, who tried to cover it up, and the unsung heroes who lost their lives. The show wowed audiences and critics alike, nabbing 48 award nominations and 29 wins. Jared Harris plays Valery Legasov, a scientist called in by the Soviet Union who ended up a "reluctant hero." Harris sat down with me to discuss how this "ecological disaster" still resonates with modern audiences in a time of misinformation.
Know This: Jared Harris leads this insanely talented cast and the Emmy-nominated actor is up for a Golden Globe in 2020 for his part in the series. What was most surprising about meeting Jared was how charming and funny he was. I was not expecting to laugh as much as I did. He was incredibly humble, and when I asked him what made him most proud when looking back at his career, he told me, "to still be working."

—Sally Turner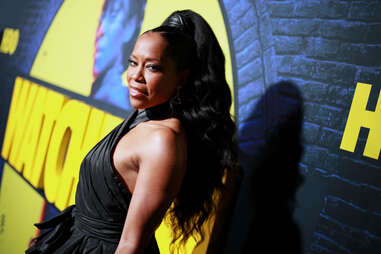 It's Time to Make "Watchmen" Your New Favorite Show
Beloved by fans of the 1985 comic book series and HBO's "The Leftovers" alike, there is no better binge in 2019 than Damon Lindeloff's adaptation of "The Watchmen." Fitting squarely into both of those categories of Dr. Manhattan stans and one of the DOZENS of people who still think "The Leftovers" is the best television show of the 21st century, my incredibly high expectations were exceeded by the brilliance of HBO's "Watchmen." Sci-fi, dystopia, and fantasy are all at their peak when they hold a mirror to society — Watchmen takes on the bleakest themes of the year (white supremacy, police relations, a possible never-ending presidency), and addresses them thoughtfully. A show that teaches America about the Tulsa Massacre of 1921 and includes Regina King murdering Klan members while dressed like a nun? Six more seasons, please.
Know This: Back in 2017, NowThis Nerd dared to ask the question, was Zac Snyder's adaptation of The Watchmen actually good? While personally, I would argue the answer to that is a hard no, judge for yourself!

—Matt McDonough