Paid Content For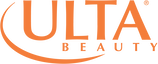 How Beauty Acts as a Form of Self-Expression in the LGBTQ Community
Paid Content For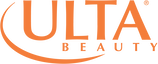 The 19th century phrase, "Beauty lies in the eye of the beholder," still rings true in 2022. And for many, beauty itself is a form of self-expression. It can be something as simple as neutral lipstick, a colorful statement eyeliner, or a full face of glam — glitter and all. To some people, it may be a shield or a way to signal their belief in something. For the LGBTQ+ community, beauty represents a combination of things, including freedom, self-love, transformation, and creativity, among other elements. Coming out of Pride month, we asked people in the LGBTQ+ community to share how (and which) beauty products have made a positive impact on their day-to-day lives.
Ivanka Dekoning (she/her), Brooklyn, New York
"Makeup to me is creative-inducing and an integral part of my expression and identity. As a queer femme, beauty gives me the permission to show up as my authentic self while blocking out any stereotypical beauty standards."
Favorite Products: Anastasia Beverly Hills Brow Freeze Styling Wax, Smashbox Cali Contour Blush, Highlighter & Bronzer Face Palette, the Dermaflash Luxe+, Drunk Elephant C-Firma Fresh Day Serum, MAC Studio Fix Powder Plus Foundation, MAC Pro Longwear Fluidline
Mac Joseph (he/him), Brooklyn, New York
"For so many queer people growing up, we learn to mask our queerness to fit in. Beauty allows people to accentuate the parts of themselves they have had to previously hide and celebrate the person they truly are."
Favorite Product: BLK/OPL Brightening Concealer
Rocio Delaloye (she/her), New York, New York
"To me, makeup is a form of art. It's a way to display my creativity and show my personality. It's not about impressing anyone. It's about seeing yourself the way you want to see yourself."
Favorite Product: Too Faced Sweet Peach Eyeshadow Palette
Kazz (they/she), San Francisco Bay Area, California
"When I was in high school I was told, 'You look more Asian with winged eyeliner.' I stopped wearing my liner like that and became less playful with makeup in general. When I got to college I started to question my whole identity: my sexuality, my Asian-ness, my gender, etc. With my questioning, it really showed through how I presented myself. I went thrifting nearly every day and spent hours in Ulta where I could explore an array of different beauty supplies. I was really attracted to color, shapes, and textures in makeup and outfits. My obsession with the NYX Liquid Liners was all too real also! [It was] super cheap and fun to play around with. They are especially good for creating fun colored winged liner looks [wink]."
Favorite Product: NYX Epic Wear Long Lasting Liquid Eyeliner
Daniel Perez (he/him), Denver, Colorado
"Beauty can start from nothing; it grows every second if we let our artistic instincts free — the sky's the limit. As I'm reaching the end of my glam transformation it gets more exciting to see and transform into someone completely different. My inspiration can come from anyone, a film, or even a photo from a '90s supermodel or actress. My all time favorite Ulta Beauty product is their cream blush. They blend like a dream and can be worn without foundation."
Favorite Product: Ulta Beauty Collection Too Cheeky Lip & Cheek Color Stick