MLB Will No Longer Test Minor League Players for Weed
The league introduced a new drug policy that would incorporate opioid testing and remove cannabis from the banned substances list.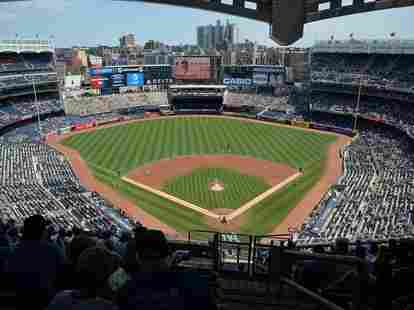 The MLB introduced a new drug policy that would end testing minor league players for cannabis and introduce opioid testing.
The new regulation was announced Thursday and is part of the MLB and the MLB Players Association's revised drug agreement, which introduced testing for opioids, fentanyl, cocaine, and synthetic THC as a new part of its protocol. The change comes after Angels player Tyler Skaggs had opioids in his system when he died in July 2019.
The new policy on cannabis states that "natural Cannabinoids (i.e.,THC, CBD, and Marijuana)" will be treated the same way as alcohol-related conduct. The drug has been removed from the league's banned substances list for minor-league players. Major league players on a 40-man roster are not tested for weed, but non-40 man roster players in the minor leagues were. The consequences for a positive weed test on a player's first offense is a suspension of 50 games. In 2019, 13 suspensions were handed out. 
The new policy also plans to introduce better education on opioid addiction and treatment, as well as "practical approaches to marijuana."
"The opioid epidemic in our country is an issue of significant concern to Major League Baseball," said MLB Deputy Commissioner & Chief Legal Officer Dan Halem. "It is our hope that this agreement – which is based on principles of prevention, treatment, awareness and education – will help protect the health and safety of our Players."