Russia Banned From 2020 Olympics Over Doping Scandal
The country is also banned from the 2022 World Cup.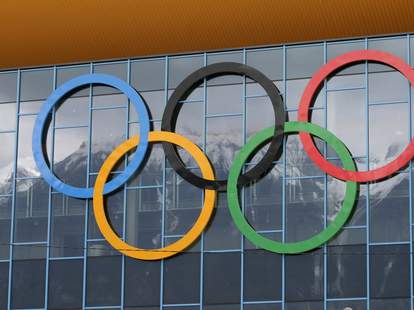 Russia has been banned from major international sporting competitions, including the upcoming Summer Olympics in Tokyo and the 2022 World Cup, for the next four years because of doping. 
The decision was unanimously agreed upon by the World Doping Agency (WADA).
 
"Finally, Russia's many doping and obstruction sins will now get some of the punishment they richly deserve, Dr. Grigory Rodchenkov, a whistleblower to the doping program and cover-up, told CNN via his lawyer. "For far too long, Russia has weaponized doping fraud and state-sponsored criminal activity as a tool of foreign policy."
 
The ban was decided several years after the state-powered doping program was revealed. Dozens of Russian athletes at the 2014 Winter Olympics in Sochi were involved, including at least 15 medal winners. The program involved Rodchenkov, the former head of Russia's national anti-doping laboratory, providing a cocktail of performance-enhancing substances to athletes. Anti-doping experts then replaced tainted athlete urine samples with clean ones by breaking the supposedly tamper-proof sample bottles. Samples were also transferred via a hand-sized hole in the wall at a laboratory in the middle of the night.
 
As part of its punishment, Russia has had 42 Olympic medals retroactively stripped — but the country's doping violations were so vast and broad, it was difficult to discern which athletes should be punished.
 
This year, the scandal worsened when the WADA went to Moscow to collect athlete testing results and later discovered that the results were altered or deleted to cover up violations.
 
While Russia's flag, name and anthem will not be allowed at the Tokyo Games, athletes who were not implicated of doping can compete under a neutral flag. To try to fight the decision, Russia will likely try to appeal at the Court of Arbitration for Sport in Switzerland.